Video games have always brought out the excitement in fans. But what if the game featured well-known faces? From time to time, celebrities have made an appearance in some of the biggest game titles.
Their role could vary from a special appearance to a full-fledged character. Let's take a look at 5 celebrities who have appeared in video games.
Bruce Lee – EA Sports UFC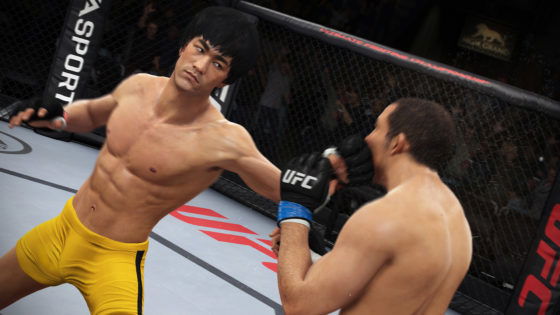 UFC is one of the biggest sports in the world. The video game adaption of the sport by EA featured many major fighters. There was a surprise inclusion too; the legendary Bruce Lee. 
Bruce Lee was an actor, martial artist and philosopher who made a big name through his action. He has never wrestled for the organization. In fact, UFC was started in 1993, years after he passed away.
Bruce Lee was added to the EA Sports UFC 2. Fans loved playing with him and it can be considered a great tribute to the legend. 
Martin Sheen – Mass Effect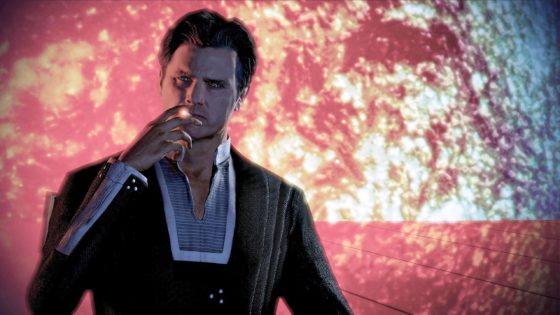 The Military sci-fi based game Mass Effect is one of the most successful videogame franchises. The second title in the franchise, Mass Effect 2 is regarded as one of the best RPGs in history.  
The game also featured one of the best Hollywood actors. Martin Sheen played the character of the Illusive Man. The Illusive Man was head of the space faction Cerebrus in the game. He even reprised his role in Mass Effect 3. 
Jimmy Kimmel – Call of Duty Black Ops II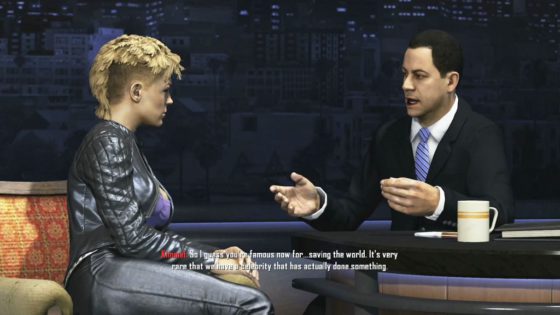 Jimmy Kimmel, the American television host, and producer is one of the biggest presence on Television. When someone of his stature gets featured in a videogame, it's just bound to be good. 
Kimmel made an appearance in the 2012 Call of Duty: Black Ops II. His character was an in-game representation of himself. He can be seen interviewing one of the characters in the game on the sets of the Jimmy Kimmel show. 
Keanu Reeves – Cyberpunk 2077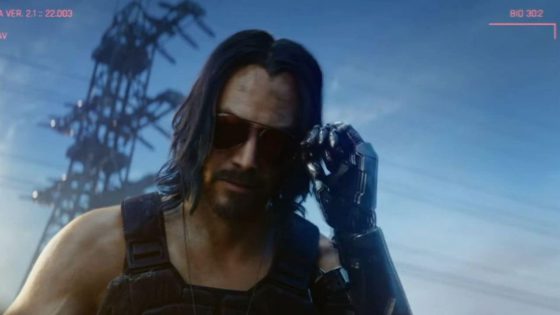 Cyberpunk 2077 is slated for release in November this year. Perhaps, the biggest attraction that came about from the reveal trailer was the appearance of Keanu Reeves. The Canadian actor is famous for his roles in movies such as John Wick and Matrix series. 
The first person RPG Cyberpunk by CD Projekt takes players on the journey of 'V', a mercenary in a world of advanced robotics and warlords. 
Kit Harrington – Call of Duty: Infinite Warfare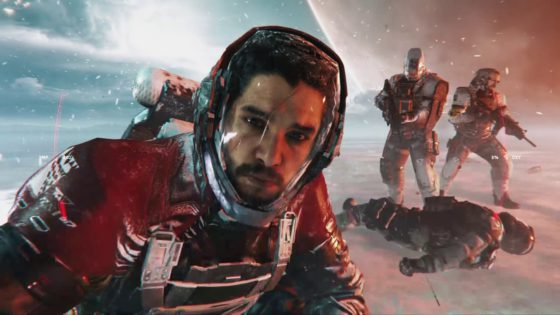 Everyone knows Jon Snow, but not everyone is aware of the fact that he made an appearance on a Call of Duty title. Kit Harrington made an appearance in the 2016 Call of Duty: Infinite Warfare. He played the role of the villainous Admiral Salen Kotch.
Those were just some of the names of celebrities that made an entry into video games. Looking ahead, it does seem like there will be more celebrities getting featured in upcoming titles.